---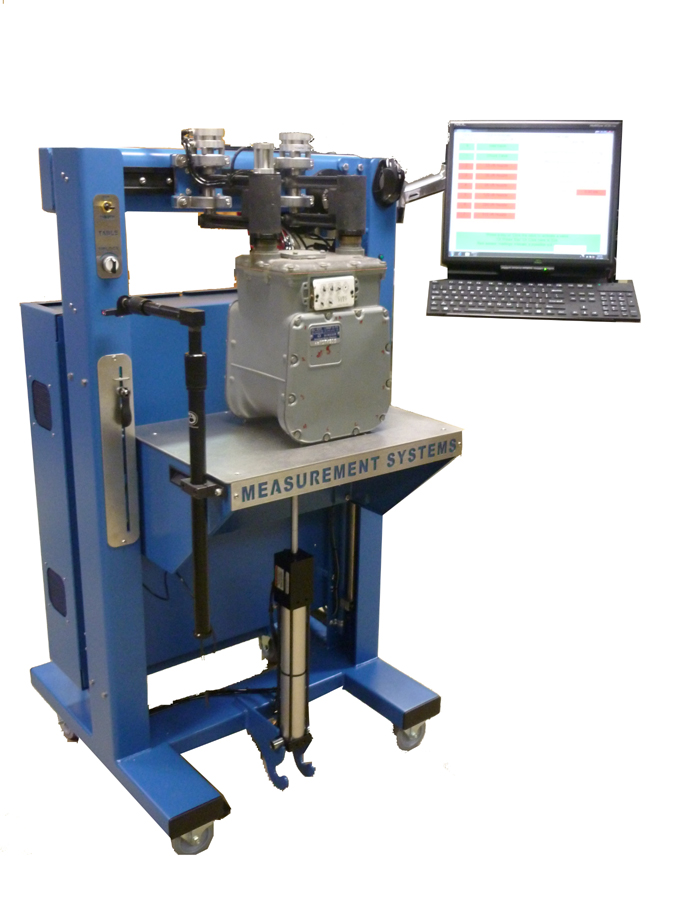 Computer Prover SN-II Sonic Nozzle Prover

The Computer Prover SN-II is the latest generation of our Computer Prover product line. It combines the improvements we have wanted to make since designing the original Computer Prover SN years ago. With a capacity of 1,000 cfh and meter sizes from Metris 250 to the Sprague 1,000
---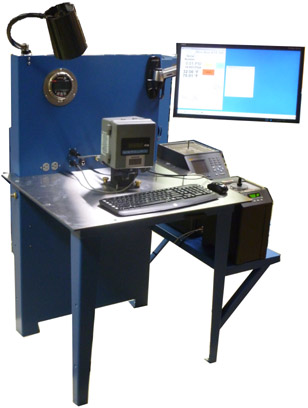 Corrector Test Stand

The Corrector Calibrator is an automated testing and calibration device for Mercury, Honeywell and Eagle electronic correctors. The Corrector Calibrator has been approved for use by the New York State Public Service Commision for use in New York state. Measurement systems is the only corrector prover manufacturer and one of two sonic nozzle prover manufacturers approved in New York.
---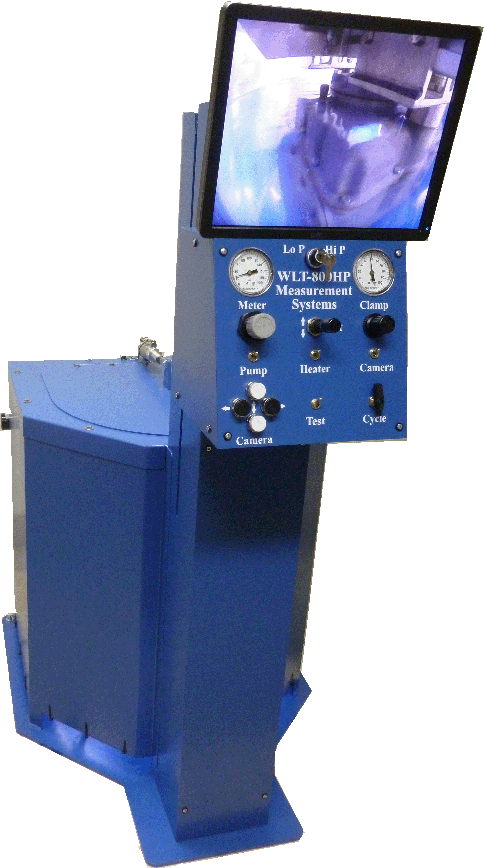 WLT-800HP Leak Tester

Measurement Systems WLT-800HP is the answer to concerns of testing commercial size diaphragm meters up to 1,000 cfh and rotary meters up to 11M at pressures greater than 15 psi. In many cases these meters are tested in tubs or sinks with no protection for the operator. With the WLT-800HP the meter is contained in a steel enclosure while the operator views the submerged meter on a video monitor. A video camera inside the enclosure is rotated around the acrylic tank to get a 360 degree view of the meter. Pressures of up to 175 psi can be applied to the meter under test.
---
Measurement Systems is pleased to announce the company's newest team member, Brad Deutsch. Brad will be responsible for product design along with providing the kind of customer support our customers have become accustomed to.

Brad graduated from The Pennsylvania State University with a mechanical engineering degree in 2007. He received many awards for his engineering designs, including the Lockheed Martin Award for Design Excellence for his winning design of an inflatable UV curable gravity gradient stabilization boom for a nanosatellite.

Since graduation, Brad has worked for Tactronics , a technologies firm in New York that designs, develops and manufactures tactical integrated electronics systems for the US armed forces and their allies. He was also responsible for designing Measurement System's newest product, a wet leak tester for residential and light industrial diaphragm meters (See below).
---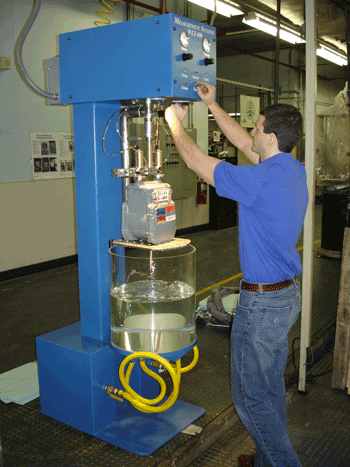 WLT-400 Leak Tester (Brad Deutsch-Con Edison)

Measurement Systems WLT-400 is the latest product for wet leak testing of residential class gas meters.The WLT-400 has a rotatable work table to view the meter from front, sides and back while standing in front of the tester and a filtered, heated and circulating water system. These wet leak testers are direct replacements for R. E. Ferguson wet leak testers. We also manufacture the WLT-400HP for testing diaphram meters at pressures up to 40 psi. (WLT-400 has max test pressure of 15 psi).
---
Differential Pressure Signal

Measurement Systems Pressure Proving Module allows your meter shop to test tin and iron case meters quickly and efficiently. This module takes advantage of the repeatability of the pressure fluctuations inside the meter. For each rotational cycle of the meter tanget there is one identifiable peak. The Pressure Proving Module senses this peak and sends a signal to the computer.

The Pressure Proving Module saves a significant amount of time over the photoelectric index sensor since only a fraction of a cubic foot is required to run a test. Also, the photoelectric sensor setup time for each meter is eliminated.
---
Sprague RM Automated Test Fixture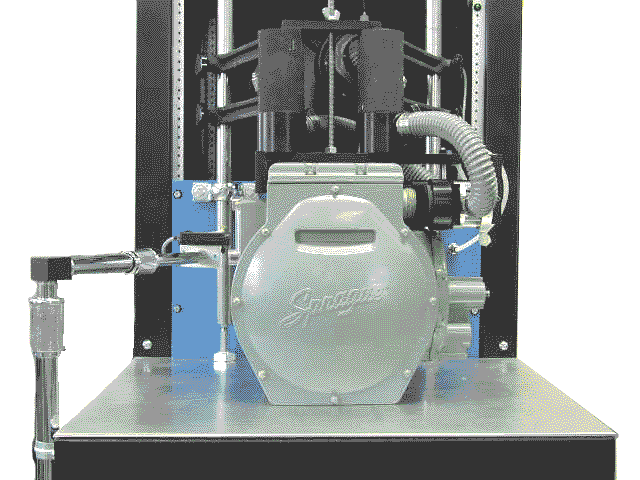 Sprague RM Automated Test Fixture
The Sprague RM Automated Test Fixture provides the meter technician with a simple and efficient method for testing the Sprague Regulator/Meter combination. Tests on this meter would normally be done on a bell prover or by attaching hoses to an automatic prover then screwing adapters into the meter connections. In either case this is time consuming and there is always the chance of inaccurate test results due to leaks at the connections. With Measurement Systems automated test fixture the meter technician simply slides the fixture into place, connects to the prover air supply (with the provided quick disconnect) and tests just as they would with a normal top connect meter.